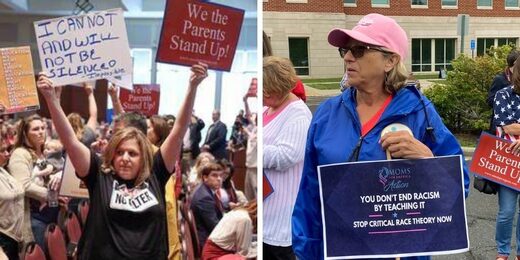 In Pennsylvania, California, New York, Mississippi, and Ohio, school districts are getting slapped with complaints demanding civil rights investigations after they used tens of thousands of taxpayer dollars for "equity studies." These studies were conducted to determine the existence of racial disparity in a specific school and or district, and amidst the Biden administration's growing calls for "equity," have increased in popularity.
Between California and Pennsylvania alone, taxpayers footed a $43,500 bill for racial equity studies, which were approved by the school boards.
Parents Defending Freedom (PDE), a parents' rights advocacy group, decided to file five complaints to the Department of Education against the five different school districts who paid for equity studies and whose results claimed the existence of racial disparities in their schools.
The Founder of PDE, Nicole Neily, told
Fox News
"If a district commissions such a study because they believe there is a problem, and the study comes back and says 'yes, there is a problem,' then that is something the Department of Education should investigate, there are real grounds for concern here."
The group aims to hold school boards accountable for their use of taxpayer dollars for their sanctimonious initiatives, as if to say, "Look, your virtue signaling exposed yourselves." At UCLA,
a "race and equity officer" who wished death upon Clarence Thomas
once staged a race hoax.
Neily wants to beat them at their own game, and let the schools deal with the consequences of their pricey tests, "Otherwise, is this just some kind of empty virtue signaling?" she asked. "We're kind of calling them out on that behavior. What is going on in your school district, and why you are spending finite taxpayer dollars on these investigations."
At the end of the day, it's unlikely that the Department of Education will impose any penalties on these school districts, but the pushback of race obsession from organizations like PDE are significant contributing factors to the
looming possibility that SCOTUS may kill affirmative action
.
However, the school equity programs being pushed by the Biden Administration and other progressives seems to have a short shelf life, with a university in Pittsburgh completely disbanding its
Office of Equity and Inclusion.