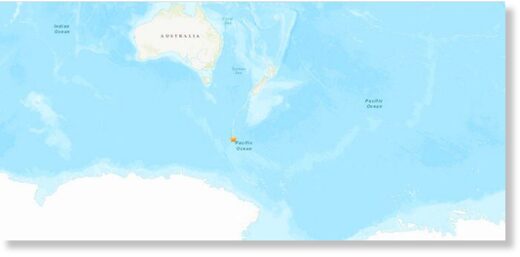 According to preliminary estimates, the earthquake occurred at a depth of 10 kilometers, and the epicenter was located a long way off the coast. So far, there are no reports of injuries or property damage.
A powerful 6.2-magnitude earthquake struck in the vicinity of Macquarie Island in the South West Pacific Ocean on Thursday night, the US Geological Survey
reported
.
As of now, there was no indication of a
tsunami threat
in the area.
According to Australian government agency Geoscience Australia, the depth of one of the tremors was recorded at 1 kilometer.
Uninhabited Macquarie Island is part of Australia and is located between New Zealand and Antarctica in the southwestern Pacific Ocean. Since 1900, it has been a part of Oceania and governed by Tasmania, Australia.
Although the island has had no permanent residents since 1948, the Australian Antarctic Division has a permanent facility on the isthmus in the north. The number of people living in the base fluctuates between 20 and 40 throughout the year.