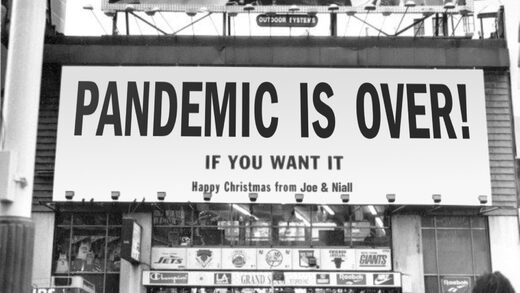 In the face of growing mass demonstrations against government overreach, political authorities across the West this week DOUBLED-DOWN on their 'anti-pandemic measures' by announcing the return of mandatory facemask-wearing in public (the vaccinated included), and mandatory vaccines for all.
Also this week, the US CDC acknowledged that the 'fully vaccinated' are just as likely to spread the virus (and come down with Covid-19) as the non-vaccinated. So... what's the
point
of the vaccines again?! And the masks? And the lockdowns and the social distancing for that matter!?
In this
NewsReal
, Joe & Niall disentangle the mixed government messaging and the media misinformation about what people 'should' or 'must' do, and conclude that... the PANDEMIC IS OVER! (for the awake and aware)
UPDATE
OOPS! Looks like YT censored our show.
Here's the reason:
"YouTube doesn't allow content that explicitly disputes the efficacy of local health authorities' or World Health Organization (WHO) guidance on social distancing and self isolation that may lead people to act against that guidance."
Notice they do not say that the information is incorrect, just that it "disputes" official statements. The dispute could be valid, but it doesn't matter, if it "disputes" it is censored.
The censored show from yesterday (along with other recent shows) is, however, on Rumble (see link below), a platform which still appears to tolerate that apparently antiquated notion (according to YT) of free speech.
Running Time:
01:48:49
Download:
MP3
— 74.7 MB