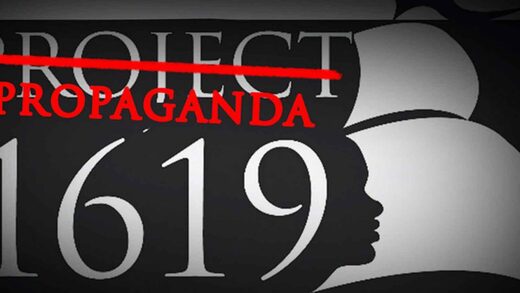 New York Times
journalist Nikole Hannah-Jones, the founder of the controversial 1619 Project, lost her alma mater's offer for tenure and is now under consideration for a fixed five-year contract as a professor of practice for the
University of North Carolina
at Chapel Hill.
The change comes less than a month after the announcement that
Hannah-Jones
would be joining UNC's staff, serving as a Knight Chair in Race and Investigative Journalism at the university.
On Wednesday,
NC Policy Watch
reported the tenure change after some school officials raised criticism about Hannah-Jones's work. The outlet said UNC's board of trustees decided not to approve her tenure, which would have effectively meant a career-long appointment, despite some faculty giving enthusiastic support for the move.
Susan King, the dean of the UNC Hussman School of Journalism and Media, said the board's decision was "disappointing," adding it would cause a "chilling effect." King said Hannah-Jones was representative of the best "of our alumni and the best of the business."
"I don't want to get into a food fight. I want to make sure that our students have the opportunity to have someone of her caliber here and to learn from her," she added. "I think our faculty do as well. I realize this is a fraught era in the state. When I heard that the chancellor and the provost wanted to move to this, it was better than having a battle royale about the theory of academic freedom."
One board member, who requested not to be identified, told
NC Policy Watch
that "politics" motivated the decision to opt out of a long-term tenure plan for the
New York Times
journalist.
"This is a very political thing," the board member said. "The university and the board of trustees and the Board of Governors and the legislature have all been getting pressure since this thing was first announced last month. There have been people writing letters and making calls, for and against. But I will leave it to you which is carrying more weight."
Hannah-Jones has won a Pulitzer Prize, along with numerous other awards, for her most notable work, the 1619 Project, which was published by the
New York Times
in August 2019.
The project reexamines the legacy of slavery in America's founding history. Some historians have expressed mixed reactions and concerns about
inaccuracies
in the project's reporting.
Several major school districts have said they would
introduce
the project in their curricula, citing a need to examine history that further reflects the experiences of black people. Still, numerous
Republican
lawmakers have dubbed the project as
historical revisionism
and have threatened to withhold funding from schools that choose to teach it.
The
Washington Examiner
contacted UNC-Chapel Hill's Hussman School of Journalism and Media for comment but did not immediately receive a response.