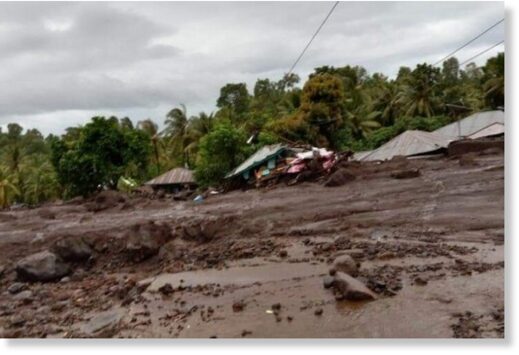 At least 44 people were killed and nine others injured as flash floods and landslides struck East Nusa Tenggara province in central Indonesia early on Sunday, National Disaster Management Agency spokesperson Raditya Jati said.
The disaster buried dozens of houses, swept away several other houses and destroyed a bridge, a local official said.
Local media said hundreds of people are missing in the landslides that hit the Nele Lamadike village area in East Nusa Tenggara.