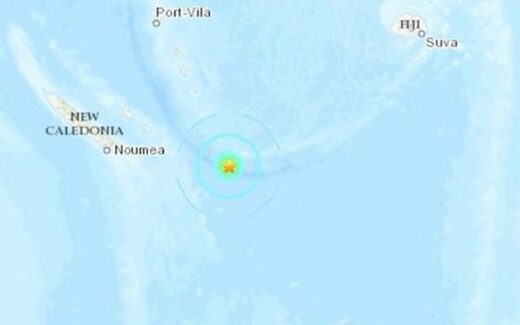 The US Geological Survey said the quake had a depth of 12.6km.
A magnitude 7.7 earthquake
struck the same area last week, triggering a tsunami warning in New Caledonia and its neighbours.
It prompted the National Emergency Management Agency to issue a tsunami threat and urged residents along the country's northern coast to avoid beaches and shore areas.
It told people in or near the sea from Ahipara Bay to the Bay of Islands, Great Barrier Island, and from Matata to Tolaga Bay to move out of the water, off beaches and shore areas and away from harbours, rivers and estuaries.
The warning was lifted
after a few hours.
No tsunami warning has been issued today.