Comment: Under the circumstances, it's an honor for Trump. The deep state expect this move to forever tarnish the president's reputation and future political involvement, but in fact it will only strengthen public support for him.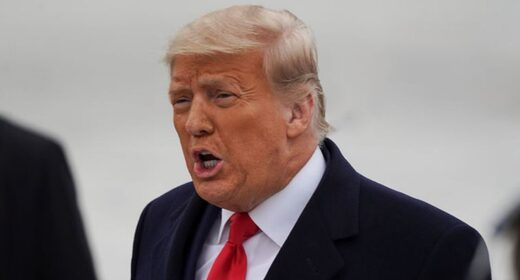 US President Donald Trump has been impeached for a second time
after the US House of Representatives voted on a charge of "incitement of insurrection".
The historic decision makes him the first President in US history to be impeached twice, with the majority of the House voting 232-197.
The House previously voted to impeach Trump in 2019 on charges of abuse of power and obstruction of Congress stemming from
his request that Ukraine investigate Democratic rival Joe Biden and his son Hunter ahead of the election.

Comment: Trump was right about Biden's family criminal involvement in Ukraine. Biden's family are useful PTB idiots, and they remained untouchable by the judicial system.
At the time Democrats accused him of soliciting foreign interference to smear a domestic political rival.
Trump 'must go': Pelosi urges House
The impeachment comes
just a week after Trump addressed his loyalists, urging them to "fight like hell" as Electoral College votes were certified at the US Capitol
.
His mob of supporters then stormed the building, smashing windows and looting desks
. Five people died in the riot.
Comment:
They were not "his mob". It was well planned and organized "false flag" provocation to blame Trump and his supporters for violence and looting - in order to stop him from opposing and overturn the electoral college vote in Congress.
More details in
this SOTT article:
VP Mike Pence was chairing a joint-session which intended to allow full speeches from those opposing the election and maintaining there had been fraud.

The violence brought this session to an end prematurely, totally undermined Trump's legal and procedural challenges and killed any chance he had of overturning the electoral college vote. No sooner was the "attack" over, than many of the Republicans in both houses who were planning to oppose Biden's election backed down.
As the anarchy raged on, Trump released a video urging them to go home, but called them "special people".
House Speaker Nancy Pelosi, who led the push to impeach the Trump a second time, asked Republicans and Democrats during a debate before the vote to "search their souls".
She added Trump "must go".
She said:
"He is a clear and present danger to the nation we all love."

Is removal likely before inauguration?
The next step now after impeachment is a Senate trial, however, the Senate is in recess and is not scheduled to return until January 19.
This means actual removal seems unlikely before the January 20 inauguration of President-elect Joe Biden.
A spokesman for Senate Majority Leader Mitch McConnell said the Republican leader would not agree to bring the chamber back immediately, all but ensuring a Senate trial could not begin at least until January 19.
Still, Senator McConnell did not rule out voting to convict Trump in the event of a trial.
In a note to his fellow Republican senators just before the House was to begin voting, he said he is undecided. Senator McConnell wrote:
"While the press has been full of speculation, I have not made a final decision on how I will vote and I intend to listen to the legal arguments when they are presented to the Senate"
Trump says impeachment is 'dangerous'
President Donald Trump
has continued to deny he incited insurrection at the US Capitol last week
and said
on Tuesday (local time) the move to impeach him was "absolutely ridiculous"
.
He targeted the lawmakers who were pushing for his ouster, saying that it's "a really terrible thing that they're doing".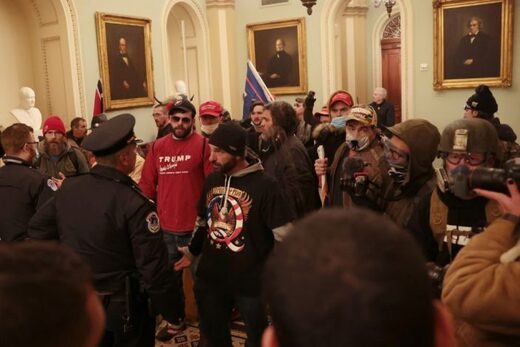 As he left the White House, Trump said:
"To continue on this path, I think it's causing tremendous danger to our country, and it's causing tremendous anger."
He accepted no blame for the Capitol attack and said, "I want no violence".
"As far as this is concerned, we want no violence, never violence, we want absolutely no violence. And on the impeachment, it's really a continuation of the greatest witch hunt in the history of politics.
"It's ridiculous. It's absolutely ridiculous."
If Trump is removed from office before his term is up,
he will lose a litany of perks he was due to receive for the rest of his life
.
Under the Former Presidents Act enacted in 1958
, the former most powerful men in the world are eligible for a pension, office allowances, Secret Service protection and travel expenses.
The controversial politician could lose not only his own pay check, but his wife Melania's as well.