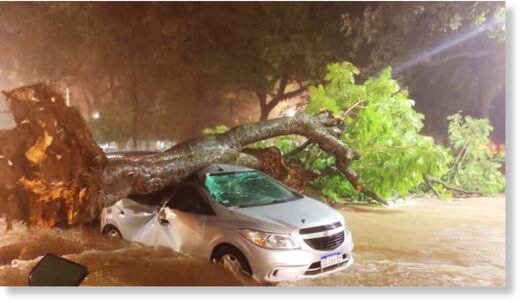 According to the provincial director of Civil Defense, Fernando Torres, quoted by
La Gaceta de Tcumán
, the storm, which began last night minutes before 8:00 p.m., was concentrated in the area of Greater San Miguel de Tucumán and more than 30 thousand residents suffered cuts of light following the rain.
In the western area of San Miguel de Tucumán, 105 millimeters fell between 20:05 and 21:08
. The Hospital del Niño Jesús also suffered the ravages of the storm and water flooded its corridors.