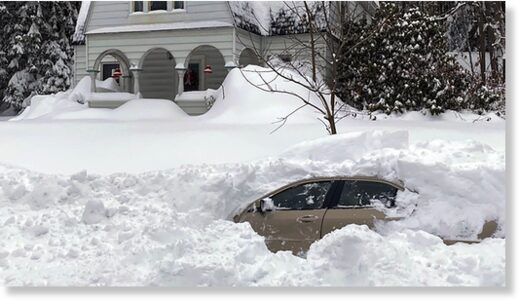 "Western New York's Christmas present this year was a White Christmas, and then some," according to wgrz.com.
As of 10 p.m. Saturday, December 26 ( with two more hours left in the day), many towns had reported more than 20 inches(50.8 centimeters) snowfall in one day.

Those towns included Elma Center, Eden, Cheektowaga, Clarence, Lackawanna and Hamburg, to name a few.

Also, 18.4 inches of snow fell at the Buffalo Airport on Saturday, making for a new one-day snowfall record for December 26.
Thanks to Clay Olson for this
link
.