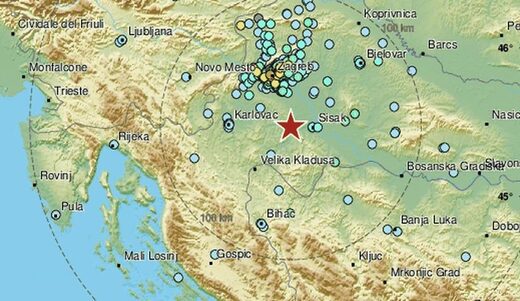 This is the second powerful earthquake to rock the Balkan country this year.
A 6.0-magnitude tremor earlier killed one, wounded several dozen others, destroyed multiple buildings in Zagreb, and left part of the capital without power.
According to the European-Mediterranean Seismological Centre, a tremor has hit 49 km southeast of the Croatian capital of Zagreb,
with the epicentre located at a depth of 2 kilometres.
So far, there are no official reports about any casualties or damage caused by the quake.
According to reports, the quake damaged several buildings in the vicinity of Petrinja.