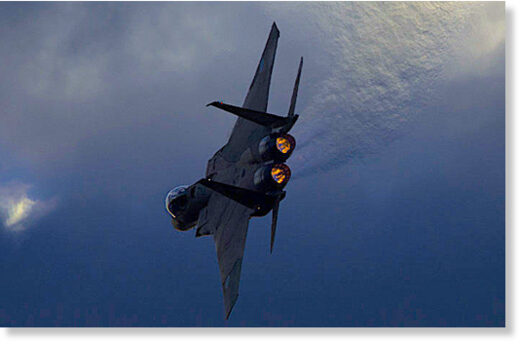 The Wahhabi Saudi Arabia is one of the world's top military spenders. According to the International Institute for Strategic Studies (IISS), Royal Saudi Armed Forces
spent a staggering sum of over $100 billion dollars in 2019, and are expected to spend no less in 2020
.
This puts the infamous terrorist-sponsoring Wahhabi kingdom at the 3rd place in terms of military spending, just behind China and the United States, but ahead of military superpowers such as Russia (spent $65 billion in 2019) or military giants such as India (spent $60 billion in 2019).
And yet, a country like Russia maintains a military force which even the Pentagon considers a near-peer adversary, since Russia is a world leader in a number of key military technologies, including, but not limited to hypersonic, laser and directed-energy weapons, as well as military aviation and even prospective space-warfare weapons. And all this with a military budget 40% smaller than that of Saudi Arabia.
So this leaves us wondering how exactly did the Saudis manage to be in top 3 military spenders, and yet, they can't even defeat Yemen, their impoverished, hunger-ridden neighbor to the south, which they have been consistently bombing ever since 2015, while operating and supporting a sizeable mercenary ground force in the country.
Well, this is how.
An F-15 was scrambled to shoot down a Yemeni IED (i.e. suicide) drone with an air-to-air missile. A drone which probably costs around $200-500 to make, probably in a shack or a makeshift underground shelter. It's impossible to say for sure which missile was fired just by looking at the video, but unconfirmed reports state that the missile in question is a US-made medium-range AIM-120 AMRAAM.
The price of a single AIM-120 AMRAAM, depending on the version, stands anywhere between 1.1 and 2 million US dollars. But even if the reports are false, we could make an educated guess and presume it was probably a cheaper short-range missile that was fired at the Yemeni drone.
The cheapest air-to-air missile an F-15 can use is the AIM-9 Sidewinder, a US-made short-range air-to-air missile, which costs over $600,000 per unit. If we also count the fact that an F-15 is a $100-130 million platform, which also costs at least $30,000 per flight hour, we get to an inevitable conclusion of the sheer military (in)effectiveness of the Saudi military.