Indian government ministers discussed the country's 5G rollout plans and whether Chinese telecommunications equipment giants Huawei and ZTE should be allowed to participate, according to a report from the Times of India.
It comes after the Indian government said it would block 59 Chinese apps such as TikTok and WeChat, claiming they are a threat to national security.
India and China tensions have been on the rise over a border clash that has left 20 Indian soldiers dead.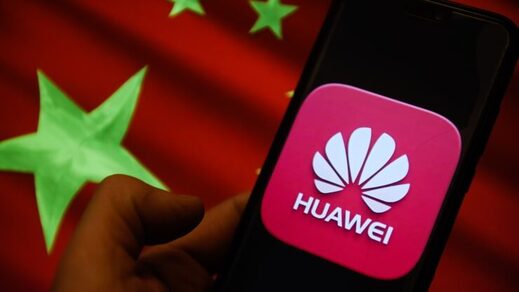 Huawei could be banned from participating in India's 5G network rollout, just months after it was given the green light to participate in the country's trials for the technology.
It comes after the Indian government said it would
block 59 Chinese apps
such as TikTok and WeChat, claiming they were a threat to national security.
Comment:
The Indian govt. banned 59 Chinese mobile apps, claiming they were
'prejudicial to sovereignty and integrity'
:
The Ministry for Electronics and Information Technology announced the ban on Monday, stating that the Chinese-made applications were "prejudicial to sovereignty and integrity of India, defense of India, security of state and public order."
...
Authorities in India have received multiple reports of "misuse" of certain applications "for stealing and surreptitiously transmitting users' data in an unauthorized manner" to servers located outside of the country, officials said. The data has been accessed and profiled by the "elements hostile to national security and defense," the ministry added.

While India did not point directly at China in the ministry's comments on the ban, the overwhelming majority of the outlawed applications are of Chinese origin. The list includes extremely popular services, such as the TikTok video-sharing platform, microblogging site Weibo, and the ShareIt file-sharing app, among others.

It was not immediately clear how exactly the ban will be implemented. The banned apps remained available for download and use in the country in the wake of the announcement, local media reported, though that is expected to change in the coming days.
TikTok
denied allegations
that data was sent outside the country:
The Indian branch of the Beijing-headquartered company insisted that it abides by "all data privacy and security requirements under Indian law and have not shared any information of our users in India" with any government, including China.

"Further, if we are requested to in the future we would not do so. We place the highest importance on user privacy and integrity," a statement by Nikhil Gandhi, the head of TikTok India, says.


...
TikTok has rapidly grown in popularity in India, the company's biggest foreign market, where an estimated 120 million people use it.
As part of those discussions, Indian government ministers discussed the country's 5G rollout plans and whether Chinese telecommunications equipment giants Huawei and
ZTE
should be allowed to participate, according to a report from the
Times of India
.
Comment:
Even though the media likes to speculate on the banning of Huawei by the Indian government, the decision seems to be aimed at
promoting self-reliance
and ongoing skirmishes:
Union minister Ravi Shankar Prasad underscored on Wednesday that the ban on Chinese mobile apps is a great opportunity to help Indians come up with good apps of their own and end foreign dependence for such things.

"In the wake of the ban which we have imposed...I think it is a great opportunity. Can we come up with good apps made by Indians? Let the dependence on foreign apps, with their own agenda for a variety of reasons, stop," said the IT and telecom minister.

Citing national security concerns, the central government on Monday decided to ban 59 mobile applications, including the wildly popular TikTok, linked to China. Government officials told Hindustan Times that the deliberations to ban the apps were fast-tracked after June 15 violent scrap between soldiers at Galwan valley in eastern Ladakh.
India's Ministry of Electronics and Information Technology, as well as Chinese firms Huawei and ZTE, were not immediately available for comment when contacted by CNBC.
5G refers to the next-generation mobile networks that promise super-fast download speeds and the ability to support critical infrastructure. India has lagged behind in its rollout of the technology, while other countries like South Korea and China have powered ahead.
In December, India said it would allow all vendors to participate in 5G trials with vendors. But the latest report of a potential ban on the Chinese firms appears to be a U-turn.
Tensions between India and China
have been rising over their disputed border high in the Western Himalayas and a clash earlier this month
left 20 Indian soldiers dead
.
"The China-India ... dispute, compounded with the economic stress caused due to the (coronavirus) pandemic, has likely forced the government thinking to adopt a strategy similar to U.S. to potentially retaliate in a way where it would hurt China the most," Neil Shah, research director at Counterpoint Research, told CNBC.
India's biggest mobile network, Reliance Jio, uses Samsung for its older 4G network.
The other two largest players — Bharti Airtel and Vodafone Idea — use a mixture of vendors including Huawei.
All three carriers have submitted applications to do 5G tests with various vendors including Huawei, Indian publication the
Financial Express
reported this month.
Huawei gear makes up one-third of Bharti Airtel's current network and 40% of Vodafone Idea's network, according to Counterpoint Research.
It would be a "significant loss" for Huawei and ZTE if the government goes ahead and bans them, Shah said.
All three Indian telcos were not immediately available for comment when contacted by CNBC.
'Tide is turning'
For about a year and a half, the U.S. government has been
pressuring countries to block Huawei
from their 5G networks, alleging that its gear could be used by Beijing to spy on citizens of foreign nations. Huawei has repeatedly denied that it would let this happen.
On June 24., U.S. Secretary of State Mike Pompeo declared that "the tide is turning against Huawei as citizens around the world are waking up to the danger of the Chinese Communist Party's surveillance state."
The latest report that India is assessing whether to ban Huawei and ZTE will likely add to Pompeo's confidence.
Washington's efforts have yielded
mixed results
so far. Some countries such as Australia and Japan following suit, while others like U.K. allowing the Chinese giant
limited participation in its 5G rollout
. But it appears more countries and mobile carriers are beginning to shun Huawei — a sign that the U.S. campaign could be working.
Telus and BCE, two of the big carriers in Canada have chosen Ericsson and Nokia to build their 5G network. Canada's government has yet to make a decision as to whether Huawei will be excluded from the nation's 5G rollout.
Britain is also reassessing its stance on Huawei. The U.K.'s National Cyber Security Center (NCSC), which is part of intelligence agency GCHQ, launched an emergency review of Huawei's role in May, following
new U.S. sanctions
on the firm.