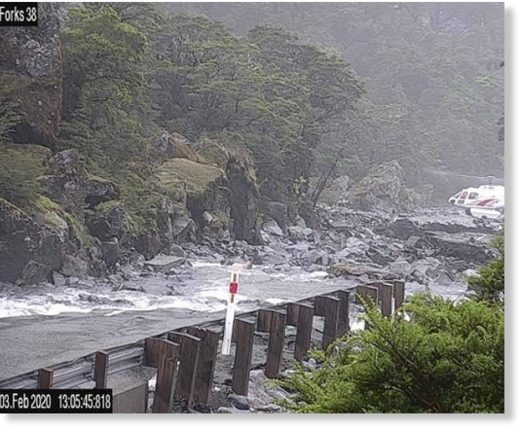 A state of emergency has been declared in Fiordland after flooding cut off the only road out of Milford Sound, leaving more than 380 people stranded.
State Highway 94 between Te Anau and Milford, dotted with slips and flooding, is closed and expected to remain so for several days.
The visitors' carparks and terminal in Milford Sound are flooded and staff are monitoring ponds in the area.
The NZ Transport Agency said the highway - the only road in or out of Milford Sound - could remain closed until the end of the week. The next update was not expected before 1pm tomorrow.
Southland Mayor Gary Tong signed off on the state of emergency at 1.40pm today and said it applied to Milford, Te Anau and Manapouri.
Several vehicles have been spotted on SH94 and emergency services would be flown into the area to check on the occupants.
The Milford Track was cleared during the weekend, but Tong said people may be on other tracks in the area.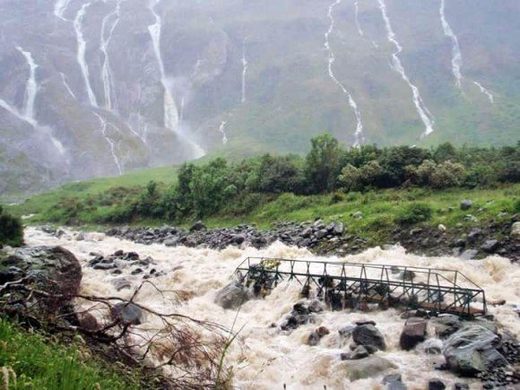 Emergency Management Southland controller Angus McKay said the 382 people in Milford Sound, including staff and visitors, were either in Mitre Peak Lodge or on the tourist boats.
"They have plenty of food and are safe and warm," he said.
"The Cleddau River and high tides had caused flooding this morning and staff were monitoring the expected rainfall and tides throughout today and tomorrow, when more heavy rain is expected in the early morning.
MetService is warning heavy rain could cause major slips after upgrading the warning level for parts of Fiordland and Westland.
There are warnings and watches for heavy rain across much of Otago and Southland, but the area expected to be most affected is Westland and Fiordland south of Hokitka where the MetService has upgraded the warning level to a "red warning" from orange.
SH94 was closed earlier today between Cascade Creek and West Gate (the Chasm).
NZTA journey manager Peter Brown said a small number of tourists were taken by helicopter out from Forks Bridge about 1.5km from the Homer Tunnel.
A bus load of 27 people were expected to be airlifted out at Hollyford Rd ''in the next hour or so''.
''There is extensive damage from Lake Gunn to the Homer Tunnel which will delay us opening this road quickly and there is still a section we haven't inspected due to bad weather preventing a fly-over.''
An Emergency Management Southland spokeswoman said groups were being evacuated from Gunn's Camp after water made its way through the camp.
The Milford Road Alliance said earlier flooding was causing "significant damage" in the area, with rainfall rates of 55mm an hour.
The alliance was checking the road for vehicles.