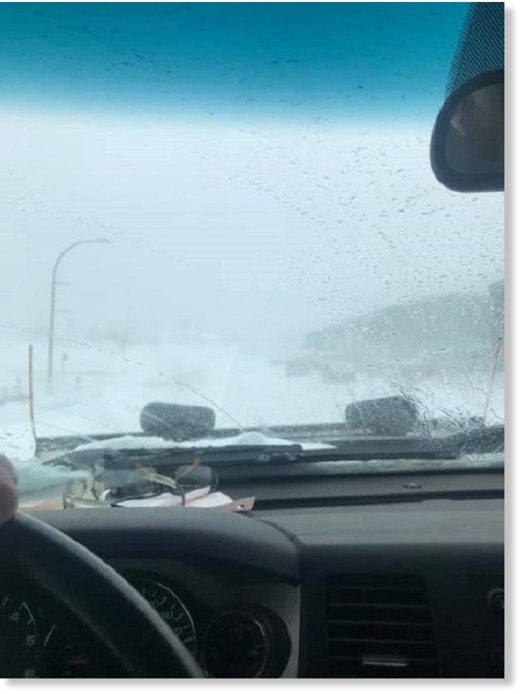 As remnants of Dorian moved east and merged with a trough, some light snow fell on parts of New Brunswick and Labrador
After Dorian made landfall as a hurricane-strength post-tropical storm in Nova Scotia Saturday and tracked east, it left behind more than a trail of
damage and power outages
-
- it even dropped some light flurries in parts of New Brunswick and Labrador, later that evening and overnight Sunday, respectively.
What led to the dusting of the white stuff (no accumulations) was a trough merging with Dorian. As it transitioned into a post-tropical storm, the wind field expanded and the storm lost its tropical characteristics, Weather Network meteorologist Matt Grinter explained.
"

The dropping temperatures

is what led to the snow for north-central New Brunswick Saturday night and areas around Happy-Valley Goose Bay (in Labrador) Sunday overnight," said Grinter.
For Newfoundland, Dorian was mostly a wind-oriented event, with the heaviest rains remaining west of its track. The strongest wind gusts were reported over southwestern and western parts of the island. Wreckhouse reported a gust as high as 157 km/h while a gust of 143 km/h was recorded in Green Island-Fortune Bay.
"There were many reports of uprooted trees, general wind damage and power outages," Environment Canada said in its weather summary.