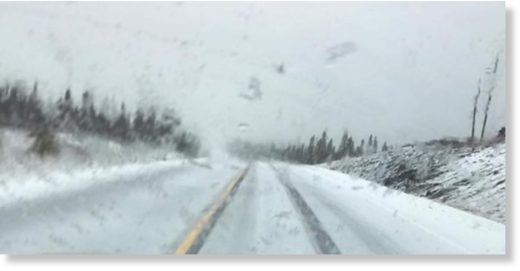 While most of the province was battling high winds and rain over the weekend, a section of Labrador faced a different kind of precipitation.
Phoebe Davis took to Facebook to share a photo of snow-covered roadways that her kids ran into on their way to Goose Bay.
Environment Canada Meteorologist, Rob Carroll says this is Dorian's doing.