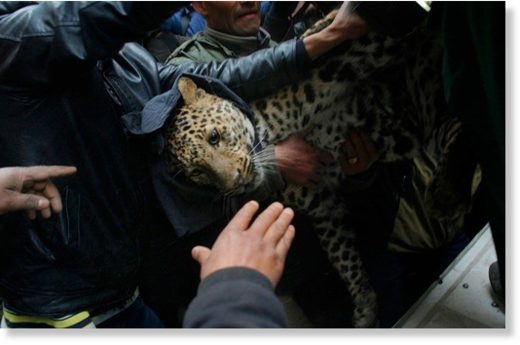 At least 28 people were killed in wild animal attacks in the current fiscal year. According to the latest record of the Department of National Parks and Wildlife Conservation (DNPWC), 28 people lost their lives in the animal attacks this year while 17 people were killed last fiscal year.
Of them, twelve people lost lives in elephant attacks whereas 10 died in rhino attacks, four were killed in tiger attack, seven in leopard attack and three by wild dogs, mugger crocodile and wild boars
in several National Parks and wildlife and conservation areas and buffer zones in the nation.
Similarly, 99 people were seriously injured and 13 people sustained minor injured in the wild animals' attack in the current fiscal year.
Twelve people were injured in the attack of elephants, 10 in the rhino attack, one in tiger attack, 32 in bear bounce, 15 in leopard, 19 in wild boar and one in mugger crocodile.
Bishnu Prasad Shrestha, undersecretary of DNPWC, said that compensation distribution for the victim's families was delayed this year when compensation distribution responsible body, Regional Forest Directorate, was terminated.
The compensation distribution work has begun since January after the cabinet decided to distribute compensation through the reserve area offices, he said.
It has provides Rs. 72.04 million compensation in the name of damaged property and human loss by wild animals through the 20 conservation areas offices, Shrestha informed.
The offices had distributed Rs. 250 million for the families of each deceased, Rs. 11.5 million to the property losses in the attack of wild animal.
Similarly, Rs. 4 million was distributed for the damage of stored grains, Rs. 4 million to the damaged of house and shed, 18.5 million to damage to grain, Rs. 8.7 million to treatment for seriously injured people and Rs. 153,704 to minor injured people treatment.