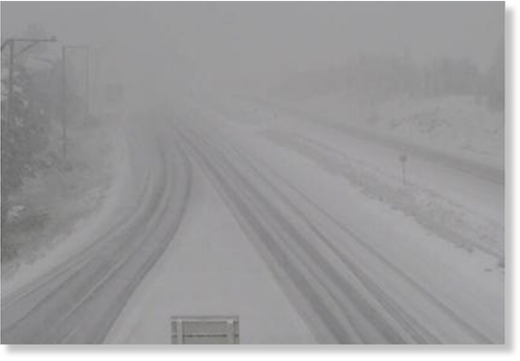 The morning after hot, dry conditions helped build four fires in the south and central Okanagan, there's plenty of rain this morning —
and snow on the Coquihalla.
Drive B.C. cameras on Highway 97C connecting the Okanagan to the Coquihalla show snow near Elkhart Drive.
Environment Canada did not issue warnings for the snowfall indicating it's in an isolated area and was unexpected.
The weather service is calling for a cloudy day in the Okanagan and Kamloops today, June 19. They're calling for a 60 per cent chance of showers today — it's already raining through much of the region this morning — thought just a 30 per cent chance of rain in Penticton.