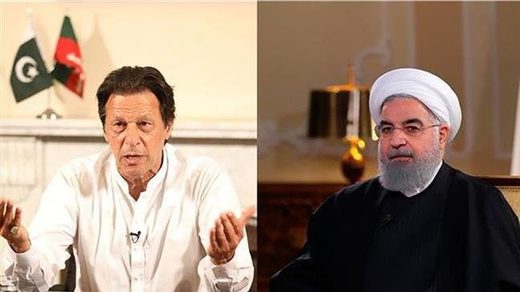 Opposition MPs in Pakistan's National Assembly were in an uproar Tuesday over PM Imran Khan's "unprecedented" act of admitting that terrorist attacks against Iran had been carried out by groups based in Pakistan.

Comment: What a novel concept: a politician who tells the truth and takes responsibility. Maybe we need more leaders like Khan in this regard.


During a joint press conference with Iranian President Hassan Rouhani following their talks on Monday, Khan made an
admission
that did not go down well with a number of Pakistani politicians.
I know Iran has suffered from terrorism [perpetrated] by groups operating from Pakistan. ...we [need to] have trust in each other that both countries will not allow any terrorist activity from their soil. We hope this will build confidence between us.
Khurram Dastagir Khan of Pakistan's opposition party, the National Assembly, was particularly vocal in his outrage over the statement.
"No prime minister has ever made such a confession on foreign soil,"
he
said
.

Comment: Exactly. And maybe they should.


The legislator stated that Imran's comments had left the country "exposed," stressing that such "diplomatic blunders" have actually "hurt national security."
National Assembly member and former Foreign Minister Hina Rabbani Khar also had some harsh words for the PM,
saying
his ill-conceived comments were leaving the country to "continually become a laughing stock."
This is not funny anymore. You cannot play with the destiny of this country anymore. [...] You cannot make these stupid statements and expect us to stand behind you.
Relations between Pakistan and Iran suffered a setback earlier this month when gunmen stopped several buses near the remote Pakistani town of Ormara and killed 14 passengers, who were mostly military personnel.
Islamabad blamed the attack on the insurgency group Baloch Raaji Aajoi Sangar (BRAS) and said militants were operating from Iran, accusing Tehran of "inaction" against terrorists.
Iran, for its part, condemned the massacre and agreed to create a joint border "reaction force."