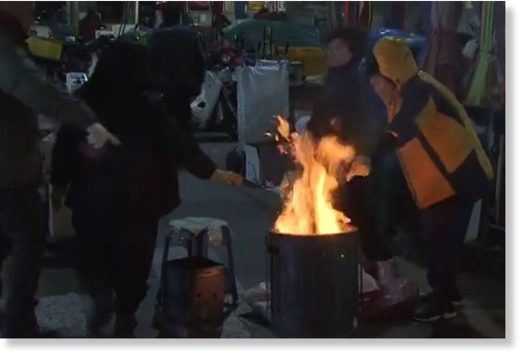 Bitterly cold temperatures have gripped Korea on the second weekend of December, even though winter is only just beginning.
The season's first cold weather warnings have been issued in Gangwon and northern Gyeonggi provinces while advisories are in place in the central region and North Gyeongsang Province.
These areas are reporting temperatures below minus ten degrees Celsius.
According to the Korea Meteorological Administration (KMA),
Cheorwon in Gangwon Province recorded the lowest morning temperature of minus 20-point-four degrees on Saturday.
It's the third lowest temperature for early December since 2000.
The lowest since 2000 was minus 21-point-seven degrees reported in Cheorwon on December ninth in 2012. Jecheon in North Chungcheong Province recorded minus 20-point-eight on the very next day that year.
A KMA official attributed the plunging mercury to cold air that has moved in from the north. The official also called attention to fire prevention as dry weather alerts are issued in some areas.