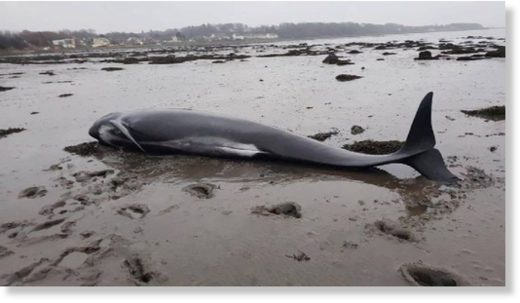 Five pilot whales became stranded in Fife after being spotted in the Firth of Forth on Tuesday.
Three whales have died after beaching in the Firth of Forth.
Five pilot whales became stranded after they were initially spotted in shallow water near the Fife village of Culross on Tuesday.
The mammals were refloated from the mudflats near Torryburn at high tide on Wednesday evening by a British Divers Marine Life Rescue (BDMLR) team, assisted by the coastguard, Scottish Fire and Rescue Service, Special Operations Response Team and Network Rail.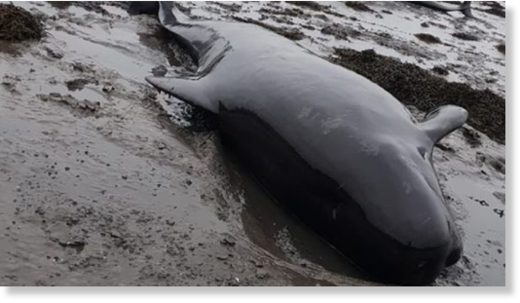 Despite their best efforts, by Thursday two of the whales died while a third will be put to sleep. The fourth is being monitored, while the fifth remains missing.
A BDMLR spokesperson said: "Three of the original five whales have restranded again this morning at different locations.
"Two of them were confirmed to be dead by BDMLR medics at Queensferry and Torryburn.
"Meanwhile the third animal was still alive but in very poor condition at Newmills, and a decision has been made in conjunction with our consultant veterinarians to put it to sleep to prevent further suffering.
"A fourth whale is currently being monitored in the area while the fifth whale from the original group on Tuesday remains missing.
"In the meantime, personnel from the Scottish Marine Animal Stranding Scheme are in attendance to try to secure the bodies for post-mortem examination."