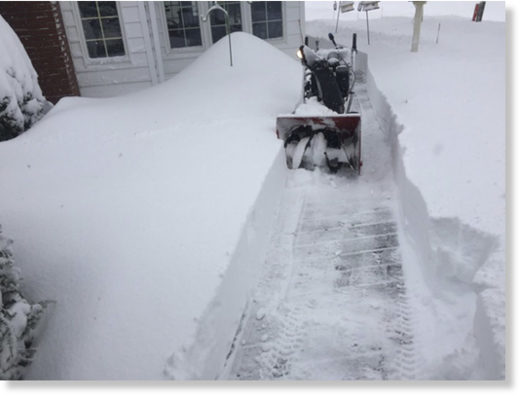 Parts of Cassadaga saw 30 inches of snow in two days.
The temperature was 28 to 30 degrees.
This is the deck at one home, which is eight inches off the ground, so one can see the depth of snow.
And to think, it is still fall, and winter does not officially begin for three weeks.