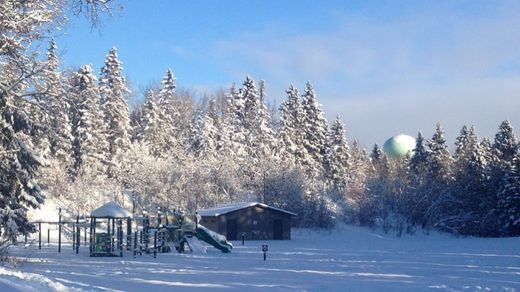 It was too much, too soon for Edmonton into Monday morning, as a hefty helping of snow turned Alberta's capital into a winter wonderland -- even though the start of winter is still a few weeks off. Weather warnings dropped early Monday morning, but the snow was still falling through the pre-dawn hours, adding to what was already a record snowfall accumulation. As the city awoke on Monday, upwards of 20 cm had been reported across the city, with a bit more yet to come before the snow tapers off.
The city set a new daily snowfall record on Sunday, chalking up 14 cm of fresh snowfall through the day, and smashing a record set back in 1975.
Additional heaviest snow fell late Sunday night into Monday, and that meant Edmonton residents were waking up to some significant shoveling on Monday morning. Local media reported that many roads, especially side streets, were in poor condition as the city began its day
Edmonton wasn't the only spot seeing wintry weather this weekend. Cold and snow also swept through the rest of Alberta, as well as into Saskatchewan.
While snow will taper off through the day on Monday, cold air sinking down into the province -- and the rest of the Prairies -- will make sure what's already on the ground sticks around, at least into the weekend.