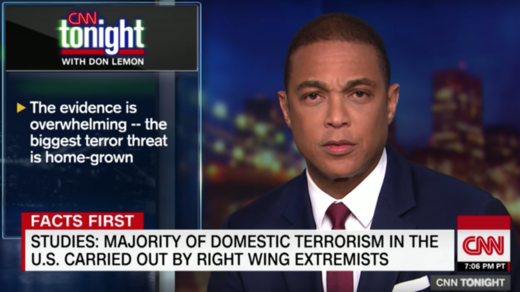 Doubling down on his controversial statements earlier this week, CNN host Don Lemon has offered some "overwhelming evidence" to prove his point, that radicalized "white men" are the "biggest terror threat" to the US.
After facing a public outcry over comments he made Tuesday which many found "racist", the 52-year-old news anchor, who is not the biggest fan of Donald Trump's policies, has offered some hard facts to defend and back up his claim that right-wing white folk pose the biggest terrorist threat to American society.
"Earlier this week I made some comments .... that the biggest terror threat in this country comes from radicals on the far-right, primarily white men. That angered some people, but let's put emotion aside and look at the cold hard facts," Lemon told his CNN Tonight audience on Wednesday.
Referencing a recent report from the Government Accountability Office, which
recorded violent extremists having killed 106 people in 62 attacks across the country, while radical Islamist extremists have killed 119 people in 23 attacks
, the CNN host went on to claim that the "vast majority" of deadly attacks in the US from 2001 to 2016 were carried out by "far-right violent extremists." Home-grown "extremists of all kinds killed at least 372 people in the US from 2007 to 2016," he stated further, citing Anti-Defamation League statistical data.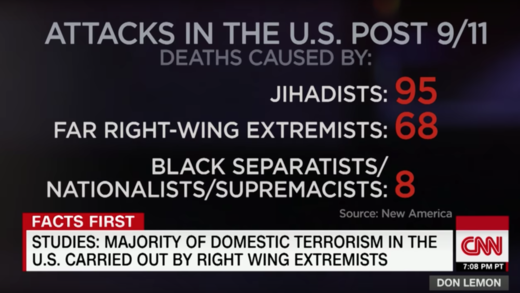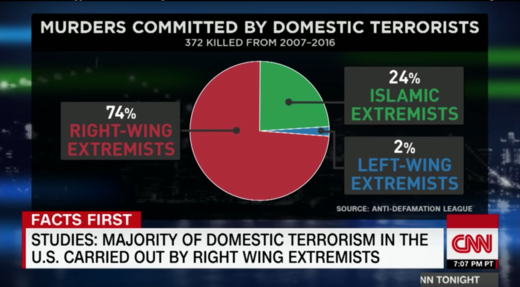 Comment: Around 40% of Americans identify as conservative. Around 1% of Americans are Muslim. If Lemon is going to argue statistics, he might as well point out that compared to right-wing extremists, Islamic extremists are very over-represented.


After offering more statistical analysis from the New America think tank to back up his claim, Lemon explained that the audience missed the "entire point" of his controversial Tuesday speech, in which he also urged people "not to demonize any one group or any one ethnicity."