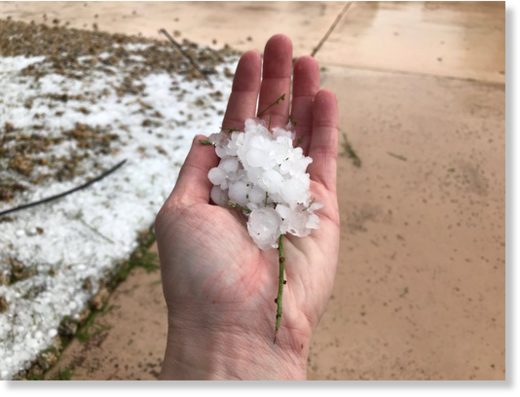 Onlookers were amazed to see large hail across portions of Arizona on Tuesday.
The National Weather Service of Phoenix, Arizona, warned people to look for scattered storms with large hail in areas across high terrain east of Phoenix.
"Quarter-sized hail was reported around Glendale, Arizona, a suburb of Phoenix," AccuWeather Meteorologist Brian Thompson said.
"The slow-moving nature of the thunderstorms also produced heavy rainfall in some areas.
With Phoenix at nearly 10 times their normal rainfall for October
, flash flooding is a concern," Thompson said.