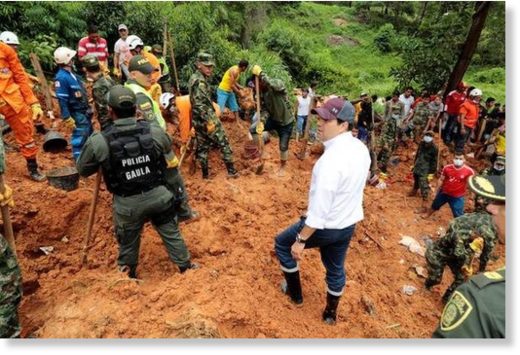 At least nine people were killed and five more were missing after heavy rains triggered a mudslide in northern Colombia on Sunday, the fire department said.
The early morning rains caused a mudslide that buried several homes in a poor neighbourhood, most of them made of wood, in the port city of Barrancabermeja, reports Xinhua news agency.
"We recovered nine bodies... Five of them were minors and four adults," Fire Department Chief Alexander Diaz said. "Fortunately, three children managed to get out when the mudslide hit and are alive."