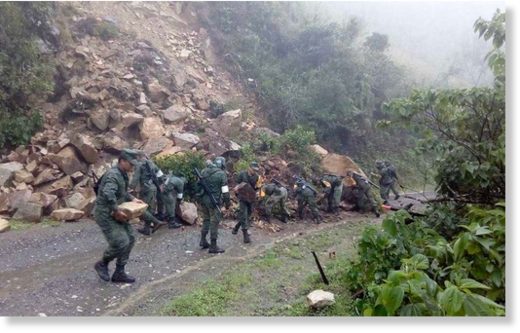 Four children and two women died on Thursday in a landslide in San Pedro Ocotepec in the Oaxaca state in Mexico, according to the state Civil Protection Coordinator Heliodoro Diaz.
Emergency authorities are looking for other survivors in the incident zone. The landslide happened due to strong rains in Oaxaca. Two houses were buried in the landslide.
Diaz reported that local authorities continue with search and rescue tasks in the Mixe zone. The Mexican army is expected to support these tasks as well as the State Police.
The state's Civil Protection will maintain active an emergency plan in order to help the local population and to continue the rescue activities.