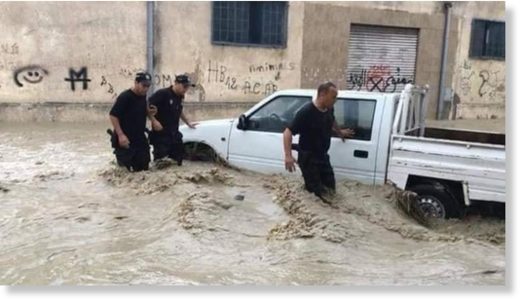 Flash flooding in central Tunisia killed at least two people including a six-year-old child on Wednesday, the interior ministry said.
The drownings came less than a month after torrential rains killed at least five people in the northwestern region
of Cap Bon.
The child died in the Sidi Bouzid region, while a 40-year-old man drowned in a flooded wadi in the neighbouring province of Kasserine, interior ministry spokesman Sofiene Zaag told AFP.
Schools across central Tunisia were closed throughout the day and the ministry said the flooding had closed many roads
, particularly in Kasserine.
The area surrounding the region's main hospital was also under water, said an AFP correspondent on the scene.
Repeated autumnal flooding has sparked anger among residents of the marginalised region, who accuse authorities of neglecting flood defence systems.
Source: AFP