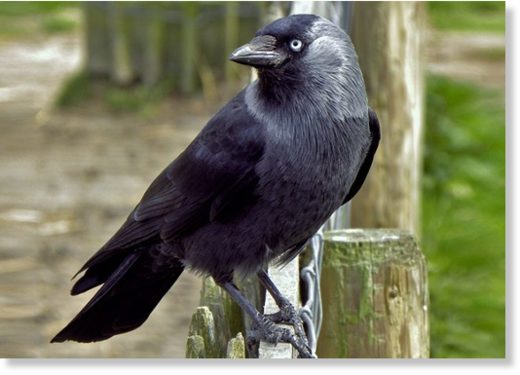 Some 200 jackdaws have been found dead in the Warsaw district of Mokotów since late on Thursday, according to police.
A woman reported that birds were falling out of the trees between apartment blocks, police said.
They found 130 dead birds on Thursday.
Officers also caught 20 live birds which were handed over to Warsaw Zoo, which has a rehabilitation centre for wild birds.
After receiving reports on Friday, police found 70 more dead birds.
Poisoning has not been ruled out as a cause of death and police urge pet owners to remain careful.
Five jackdaws will be autopsied and samples will be sent off for tox-screens to determine what killed the birds, said Dawid Fabjański from the Animal Rescue foundation which is supporting the police.
The foundation has offered a PLN 500 reward for anyone who comes forward with information about the suspected poisoning.
The jackdaw, a member of the crow family, is a protected species in Poland, but it is listed as a Least Concern species by the International Union for Conservation of Nature.
Source: PR24