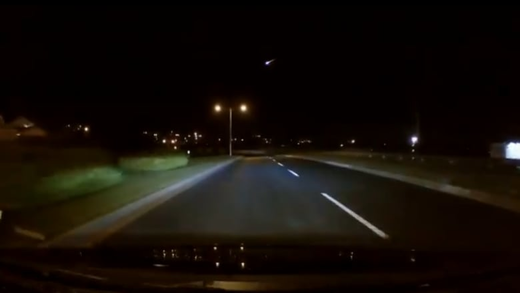 Drivers on the Northeast Avalon caught sight of a shooting star Sunday night - and so did their dashcams.
Vince Gibbons captured the meteor streaking across the sky while driving on Columbus Drive in St. John's, just past Blackmarsh Road.
A little farther down Columbus, Alex Chafe also caught the meteor on video.
Some reported seeing the streak changing colours.