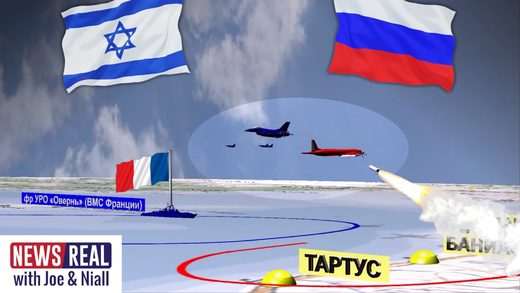 Israel has finally been called to the carpet by Russia over its deceitful actions last week that led to the accidental downing of a Russian IL-20 reconnaissance plane off the coast of Latakia in western Syria that killed 14 of its servicemen. This week on
NewsReal with Joe & Niall
, they discuss the incident in the context of last week's surprise announcement of a Turkish-Russian plan to deal with 'the Idlib cauldron' jointly.
Also, a bloody terror attack in Ahvaz, southwestern Iran on Saturday underscored the urgency that renewed sanctions bring to that country's predicament: is 'regime change' imminent? And will the US/Israel 'go for the jugular' in the course of generating socio-economic upheaval in yet another country, they believe, is 'ripe for democracy'?
Live audio broadcast this Sunday 23rd September from 16:00 UTC / 12:00 EST / 18:00 CET. Video podcast available
here
later.
Running Time:
01:39:14
Download:
MP3