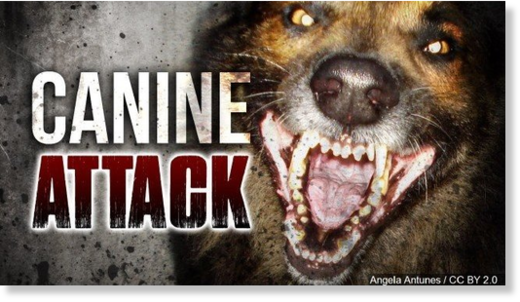 A woman was killed by a dog in her rural home Saturday as she attempted to protect a young child, according to RCMP.
The boxer/pit bull cross attacked a two-and-a-half-year-old girl on a farm
north of Langdon and just east of Chestermere about 6 p.m. Saturday, before turning on its 50-year-old owner, said Strathmore RCMP.
The woman, who has not been identified, died at the scene. The child, who police say is related to the woman, was taken to hospital with serious, but non-life-threatening injuries to her limbs.
The woman had tried to defend the child, said Staff Sgt. John Spaans.
"The child's injuries could have been much more severe but, unfortunately, the woman who stepped in to defend her didn't survive," said Spaans.
RCMP said witnesses at the residence reported the dog hadn't shown any previous signs of aggression and was considered well-behaved.
The dog has been seized, along with a second dog in the home, police said. Both have been taken to Calgary where they've been quarantined and will be monitored.
The entrance to the farm, on Highway 797 just south of the Trans-Canada Highway, was blocked by a locked steel gate adorned with stylized lion heads and flanked by surveillance cameras.
A large sign warns of a guard dog, and alongside the house is a large grass canine run.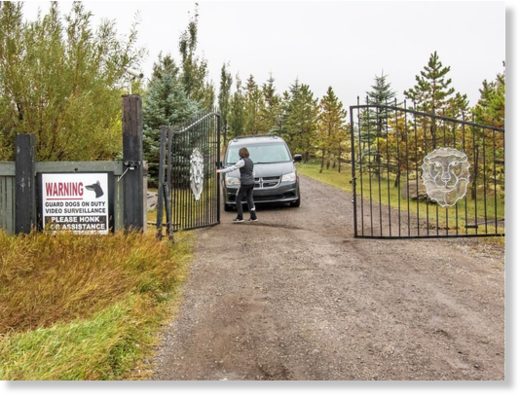 A young woman who drove up to the home Saturday morning said she'd only heard of a dog attack but didn't know where it happened.
A few minutes later she left the farm with another woman, heading toward Calgary.
Neighbours say emergency crews, including two ambulances, arrived around 6:45 p.m. Saturday, though no one had heard screams or dogs barking.
One neighbour said a pit bull was kept confined in the chain-link dog run most of the time and was intimidating.
"I would say it was aggressive," said the man, who wouldn't give his name. "It barked all the time."
He said he wasn't surprised to hear of the attack.
Neighbours also say the family kept to themselves.
A woman who lives nearby said one of the dogs at the farm was known to "bark like crazy."
"It's sad, very sad something like this would happen," said the woman, who also refused to give her name. "It's scary."
RCMP Staff Sgt. Spaans said both dogs are being quarantined for 10 days, a standard procedure to determine the possible presence of rabies.
If their owners don't decide to destroy the offending animal, authorities could determine it's dangerous and order it euthanized, he said.
Charges are not pending, added Spaans.
Fatal dog attacks are rare in Alberta. The most recent fatality was a newborn boy, attacked by a family's husky in Airdrie in February 2012. It was destroyed under the family's wishes.

A pack of starving dogs attacked and killed Cecilia Alook, 6, in Garden River, in northern Alberta in November 1999.

Five-year-old Wyatt Loonskin died when assaulted by a pack of dogs that included a German shepherd and a Rottweiler near Fort Vermillion in November 2006.

In August 2012, Deanna Wolfe, then 26, nearly died when two pit bulls were set on her by the owner, Rita Phillip, in a home in Sundre. Wolfe underwent more than 14 surgeries to repair the damage. Phillip was sentenced to four years in prison for aggravated assault.