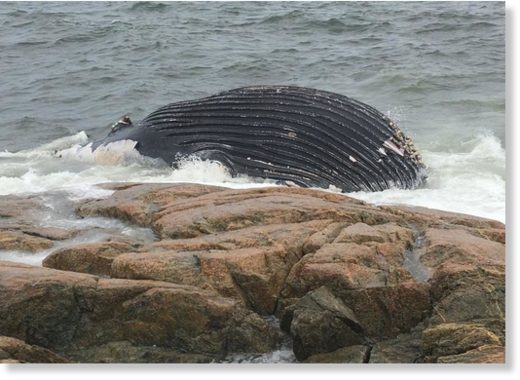 A dead humpback whale calf washed ashore in Cohasset Sunday morning, officials said.
Police responded to the area of 399 Atlantic Ave. at around 11 a.m. and notified New England Aquarium officials, Cohasset police said
in a tweet.
"This is a 2-year-old juvenile, approximately 30 to 35 feet long," aquarium spokesman Tony LaCasse said.