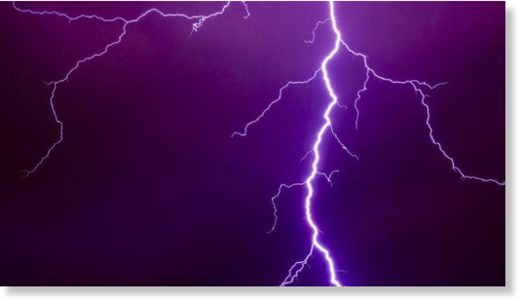 Lightning in western Rwanda has killed four people amidst heavy rains that lashed the region late on Tuesday, officials said Wednesday."Heavy rain accompanied by thunder and lightning killed 11 persons in two districts of Rutsiro" the Disaster Management and Refugee Affairs Agency said.
It said that the deaths were caused after the victims were hit by lightning.
Rwanda's meteorological department has predicted that the East African nation is likely to experience thunderstorm with squally winds in the next few days especially in the north and west.
The latest climate outlook for the Greater Horn of Africa (GHA) region released Wednesday indicates increased likelihood of above to near normal rainfall over much of the equatorial sector where Rwanda is located.
Other forecasts indicate an earlier than normal start of the rains over south-eastern Ethiopia, Somalia, central Kenya, and much of Tanzania.
It said that October to December constitutes an important rainfall season over the region.