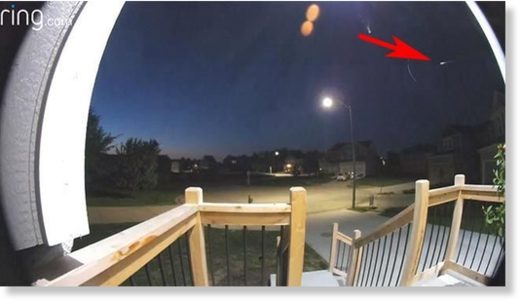 Residents in Missouri and Illinois reported seeing a fireball streak across the sky Monday night.
According to the American Meteor Society, the fireball was seen over Missouri, Iowa, Kansas, Illinois Oklahoma, Arkansas, Nebraska and Indiana. The organization said they have received over 200 reports, including ones from Caseyville, Granite City, St. Louis, Wright City and Warrenton.
"Amazing to witness, it seemed to slowly cross the low horizon and even stutter a bit in its trajectory as it went beyond the horizon," Sally V. of Defiance, Missouri wrote on the American Meteor Society website regarding her observation.
Paul Simpson, who lives just south of Kansas City in Peculiar, Missouri, told News 4 he captured the fireball on his doorbell camera at exactly 8:39 p.m.
(See that video
here
)