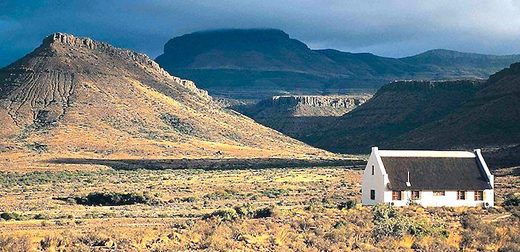 South African Foreign Minister Lindiwe Sisulu has stated she met with US Charge d'Affaires Jessye Lapenn on August 23 after Donald Trump's tweet on the country's land policy.
Lindiwe Sisulu told the US diplomat to convey that South Africa "is disappointed about Washington's failure to use available diplomatic channels." She stated that the country is working on solution for the land issue, noting that "Trump's tweet serves only to polarize the debate."
On August 22, the US president posted a tweet, saying that he would be ordering US Secretary of State Mike Pompeo to keep an eye on the country.
"I have asked Secretary of State Mike Pompeo to closely study the South Africa land and farm seizures and expropriations and the large scale killing of farmers. South African Government is now seizing land from white farmers," he wrote.
The tweet has sparked condemnation from the South African government, who has promised to solve the matter through diplomatic channels.
In December, the African National Congress (ANC), South Africa's ruling party, ratified a resolution granting lands for redistribution in favor of black South Africans without compensation.
Since then the country's authorities have been engaged in discussions with the aim of deciding on measures to help implement the plan.
Land reform in South Africa has been a controversial matter for decades.
From 1940 until the early 1990s the country was governed by white Europeans, while the black African majority were segregated and subjected to economic discrimination, including not being able to live or establish a business on land designated for whites.
The South African parliament enacted a measure in 2016 opening a path for the expropriation of property for public purposes allowing the government to take land from white - as well as other - landowners.