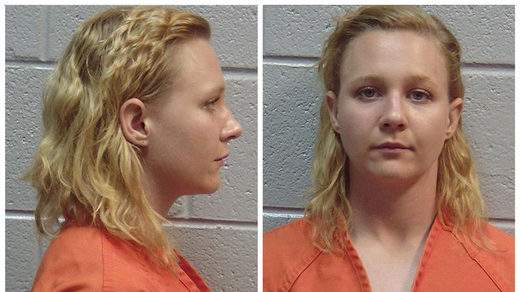 President Donald Trump took to Twitter to bash the Justice Department for sentencing ex-NSA contractor Reality Winner to five years imprisonment, while letting Hillary Clinton off the hook for her email server misuse.
"Ex-NSA contractor to spend 63 months in jail over 'classified' information. Gee, this is 'small potatoes' compared to what Hillary Clinton did! So unfair Jeff, Double Standard," the President tweeted Friday.
Winner was sentenced to 63 months imprisonment by a federal court on Thursday. She pleaded guilty in June to leaking classified information on alleged 'Russian interference' in US election systems to the press a year earlier. At the time, Winner worked for the agency as a translator, speaking Persian, Dari, and Pashto.
Winner is the first person to be charged by the Trump administration under the antiquated Espionage Act for a document leak, and her sentence is the longest ever handed down for unauthorized leaks to the media, government attorneys said.
The former Air Force linguist had printed out a one page NSA document, which was published by The Intercept immediately before her arrest in June 2017.
Clinton's email case on the other hand, was a far more convoluted affair.
The former state secretary and failed presidential candidate was investigated for storing thousands of government emails, many of them classified, on an unsecured server in her own house. According to a report by the department's inspector general, Clinton knowingly used the private email server, despite the "security risks in doing so." She did not seek permission from the department.
Clinton would later
delete large batches
of these emails, allegedly after receiving a subpoena for them. The then-secretary of state used BleachBit software to permanently delete and prevent the recovery of what she said were "personal" emails.
Throughout the investigation, Clinton repeatedly denied any wrongdoing, and denied handling classified information. "It was allowed," she said in May 2016, a statement that would be directly contradicted by the inspector general's report a few days later.
In July 2016, then-FBI Director James Comey recommended that no charges would be filed against Clinton, despite referring to the case in an
earlier memo
as one of "gross negligence," a federal felony. Then-Attorney General Loretta Lynch agreed, and let Clinton off the hook.
Clinton remained unapologetic,
and salty
, about the email controversy. She has accused Comey of costing her the election by publicly announcing that the FBI was re-opening its investigation less than two weeks before Americans went to the polls.
Winner's case is not the first used by Trump to highlight the apparent double standard to which Clinton is held. In March, the president
pardoned a US Navy sailor
who had been sentenced to 10 years in prison for taking photos inside the nuclear powered submarine he worked on. These pictures were deemed "confidential" by authorities.
Throughout his 2016 campaign, Trump blasted the Obama-era Justice Department for jailing the sailor while Clinton walked free.
"They took the kid who wanted some pictures of the submarine," he told a crowd at a rally before the November election. "That's an old submarine! They've got plenty of pictures, if the enemy wants them, they've got plenty of them."
"They put him in jail for a year. And then she's allowed to run for president!" he said.