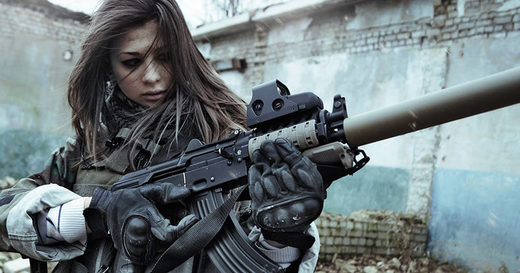 Traditionally a male institution, the last decades have seen the rise of policies that push for equal inclusion of women in all areas of military service. But they're not working, for some strange reason. Men still dominate militaries all over the world, including in western democracies. This has led to charges of systemic discrimination, misogyny and toxic masculinity. But no worry, the gender activists have the solution: affirmative action, including special woman-only incentives to attract them into the military.
But will these additional policies work? Or will they only result in a more 'toxic' military atmosphere? Are the ideals of 'diversity, inclusivity, and equity' compatible with the purpose of a military as an effective fighting force, or are they mutually exclusive? Today on the Truth Perspective we look at recent developments of gender politics in the military, with Australia as a case study and ask the question: are such policies making the military a better institution, or just making it weak?
Running Time:
01:24:57
Download:
OGG
,
MP3
Listen live, chat, and call in to future shows on the SOTT Radio Network!
Sources: