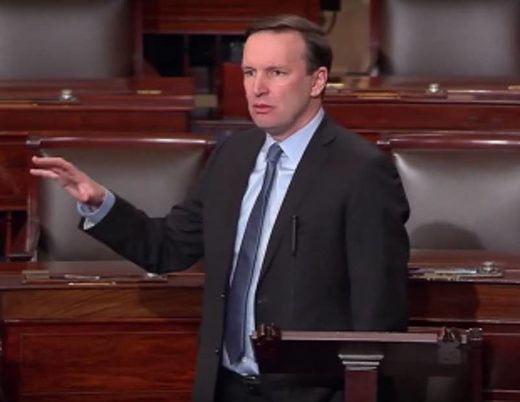 Dozens of children were reportedly killed in a Saudi attack on Yemen.
Sen. Chris Murphy (D-CT) denounced American military aid to Saudi Arabia following reports of a devastating airstrike on a Yemeni school bus on Thursday.
CNN
reported that dozens of children under the age of 15 were killed in the attack, and many more were injured, according to reports from Yemeni officials and the Red Cross.
"U.S. bombs. U.S. targeting. U.S. mid air support," Murphy said in a tweet. "And we just bombed a SCHOOL BUS."
He continued: "The Saudi/UAE/U.S. bombing campaign is getting more reckless, killing more civilians, and strengthening terrorists inside Yemen. We need to end this - NOW."
In a statement, Pentagon spokeswoman Rebecca Rebarich said that American aid helps reduce civilian casualties. However, a recent
review
of airstrikes by the United Nations found that "measures taken by the Saudi Arabia-led coalition in its targeting process to minimize child casualties, if any, remain largely ineffective."
American support for the Saudi attacks in Yemen began under President Barack Obama, and President Donald Trump has vigorously continued the policy and ramped up munitions sales to the U.S. ally.
"In retrospect, the problem is that we did just enough to produce the perception of complicity, without doing enough to actually influence their behavior," a former senior Obama administration official told the
Washington Post
. "We tried to take this principled middle position, which left us stuck."
Meanwhile, the war has caused what the United Nations says is a humanitarian disaster. In addition to the thousands of deaths from direct attacks, millions are believed to be on the brink of
starvation
because of the crisis.
Cody Fenwick is a reporter and editor. Follow him on Twitter @codytfenwick.