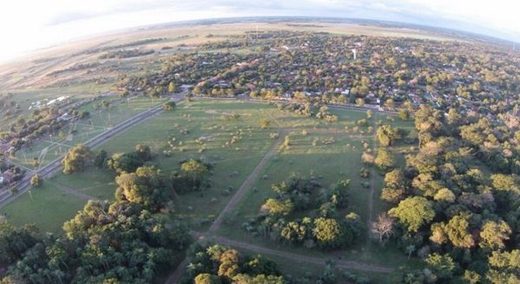 A plane carrying Paraguayan Agriculture Minister Luis Gneiting has been found by search and rescue teams after it went missing on Wednesday evening, an official at the country's aviation authority told local radio.
The aircraft was found 6km away from Ayolas airport, where it took off. It was en route to the country's capital, Asuncion, according to Luis Aguirre, head of the National Civil Aviation Directorate.
The plane was carrying the agriculture minister along with three others. Aguirre said he still didn't have any information on the passengers.
"The remains of the plane were found in a wetland. The tip of the tail is visible and the rest of the plane is underwater," Aguirre said. "Based on what we can see, and this is unofficial, there are no survivors."
Gneiting's vice minister for cattle, Vicente Ramirez, was also aboard the plane, Aguirre added.
The rescue team found the twin engine aircraft on Thursday morning.
Aguirre said the plane had only been flying for two or three minutes and did not reach a high altitude before it fell.
Pictures of the incident have started to emerge on social media.
According to local media, the two other passengers were technician Luis Charotti and the pilot, Gerardo López.
The plane reportedly took off on Wednesday at 6:22 pm local time, according to ABC Color.