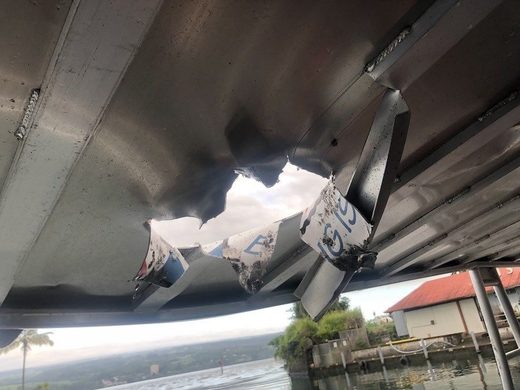 At least 23 people were injured after a lava explosion sent rocks and debris flying into the air and landing on a tour boat off Kapoho early Monday, Hawaii County officials said.
According to county officials, a "basketball-sized" lava bomb punctured the roof of the boat, leaving a large hole.
U.S. Coast Guard crews initially responded around 6 a.m. to reports that several crew members and passengers were injured aboard the tour boat
Hot Shot
.
The boat returned to Wailoa Harbor in Hilo with the injured passengers around 7 a.m., county officials said.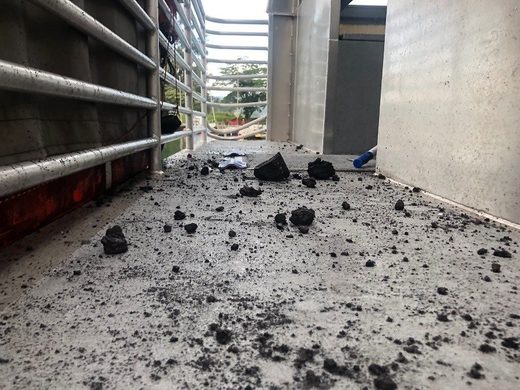 Four passengers were taken by ambulance to the Hilo Medical Center. One person, a woman in her 20s, was in serious condition with a fractured femur. The other passengers suffered burns and scrapes, according to the state Department of Land and Natural Resources.
Big Island fire officials said their injuries were considered superficial.
One of the railings of the boat was also damaged, county officials said.
Officials said there were 52 people - 49 passengers and three crew members - on board at the time.
The lava explosion stems from
ongoing eruptions
from Kilauea that began May 3.
Since then, more than 700 homes have been claimed and many communities rendered unrecognizable. And just a few days ago, lava from one of the most active fissures began forming
a tiny island of lava
off of Kapoho.