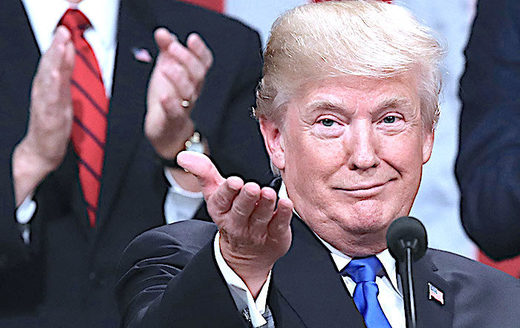 A calamitous week for the UK government began with ministers resigning over Brexit negotiations and ended with protests against Trump's first state visit. Just as he had done at the NATO Summit in Brussels prior to his arrival in the UK, Trump loudly repeated his stance on everything from Brexit to mass immigration to trade to Russia, pounding every sore spot in the ever-weaker Western Alliance.
Meanwhile, Russiagate hearings back home erupted in fireworks, with proceedings becoming so heated during examination of the FBI agent at the center of the 'Russian collusion investigation', Peter Strzok, that even Republican politicians called for them to be moved behind closed doors. And as that was going on, Mueller's investigation lobbed more indictments against Russians he alleges rigged the 2016 US election.
It's getting pretty chaotic out there! Join Joe and Niall today on NewsReal as they try to take it all in. Live audio broadcast on Sott Radio from 12 noon EST / 6pm CET
Running Time:
01:29:25
Download:
OGG
,
MP3
Listen live, chat, and call in to future shows on the SOTT Radio Network!