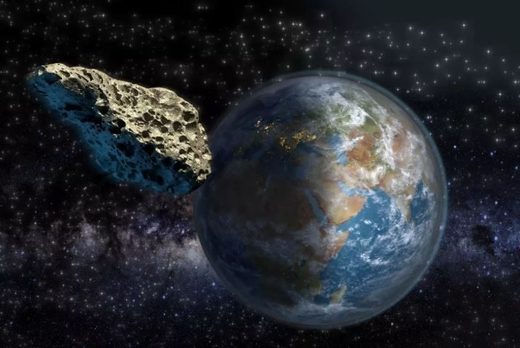 Two tiny asteroids sneaked safely past Earth last weekend, only to be discovered hours after they'd buzzed our planet. Asteroids
2018 NX
and
2018 NW
zipped past our blue-green orb at distances of just 72,000 miles and 76,000 miles, respectively. That's about one-third of the distance from the Earth to the moon.
Scientists think the asteroids both stretched between about 16 feet and 50 feet in diameter. That's relatively small for near-Earth asteroids.
Astronomers at an observatory on the Palomar Mountain range in California spotted both space rocks on Sunday, according to the International Astronomical Union's Minor Planet Center.