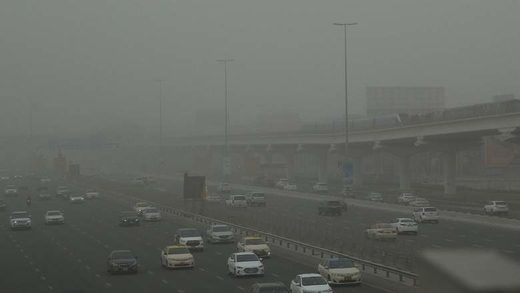 A total of 252 traffic accidents were reported in Dubai in three hours and
at least 58 trees were uprooted
due to heavy winds and rain on Friday, according to Col Turki bin Abdul Aziz, director of command and control section of the Dubai Police.
Two women were injured after a tree fell over her residence in Al Khawaneej area.
In another incident,
the roof of car parking was flown off by the strong winds
, but no injuries were reported, he added.
Most of the
traffic accidents were collisions due to poor visibility and slippery roads.
Col Said Muhair Al Mazroui, director of the traffic department, said a car crashed into concrete barrier, but the passengers escaped without injuries.
Police patrols were deployed across Dubai roads to clear the traffic after accidents.