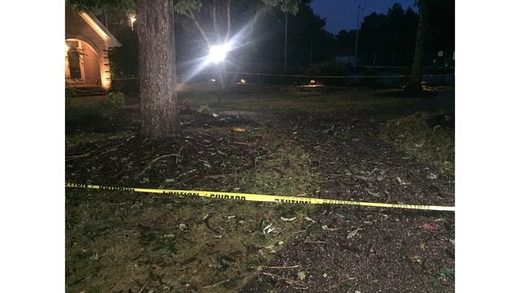 A Durham fire official said a man was hit by lightning Thursday evening.
A call came in at 6:36 p.m. saying that a 74-year-old man was hit by lightning at the Fairfield Rec Center on Rosemont Parkway.
An employee at the club said the lightning hit the tree and then the man, who was trying to get into the rec center and had an umbrella up.. The fire official also said that the man was under a tree when the lightning hit.
"We heard a loud boom and we heard people hollering and crying," said swim club manager Maurice Thorpe. "The lightning struck, split the tree, came down hit the top of the umbrella and hit him in the right hand."
Added club assistant manager Neil McGilberry: "Tried to make sure he was alert. Make sure none of his muscles or anything was not damaged."
There were food trucks around, but the man wasn't an operator.
The man was looked at by EMS. A witness said the man was alert and responsive when he was being taken to UNC Hospitals.
"He did a little signature wave to let everyone know he was OK," McGilbery said. "Definitely has to have an angel looking over him because today was an incredible day."