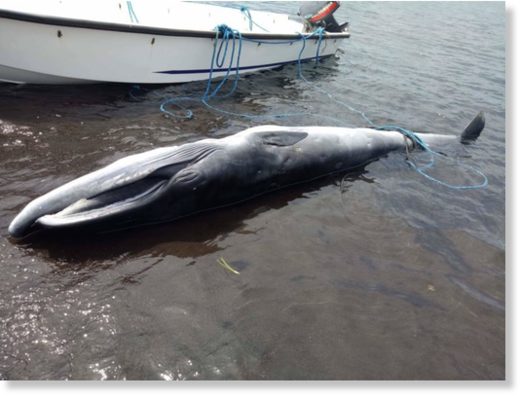 A baby whale was found dead by residents in the seawaters off a village in Bacacay town, Albay province Tuesday.
Nonie Enolva, spokesperson of the Bureau of Fisheries and Aquatic Resources (BFAR) in Bicol, said the female Bryde's whale calf was found off Barangay Namanday. It was 4.2 meters long and weighed about 700 kilos.
Enolva said the cause of death, based on a necropsy conducted by the BFAR, was "starvation secondary to drowning."
"No ulceration, no internal parasites. All organs looked normal," she said.
Enolva said there was no indication of foul play because there were no traces of wounds in the whale's body.
She said the baby whale was still breastfeeding and was possibly separated from its mother. It would be buried at the cetacean cemetery at the BFAR compound in Bula, Camarines Sur.
Prior to the finding, residents of this town reported seeing whales swimming in the municipal waters off this town.