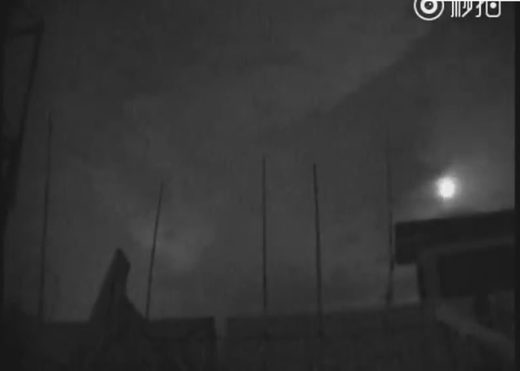 A super-bright meteor fireball event occurred over Guangdong, southeastern China on July 3, 2018, at around 00:50 local time.
According to
EXOSS
Citizen Science Project, the meteor had comparable brightness to the moon and lasted for a duration of 5 seconds. A camera from a sky-monitoring network registered the event, although the view of the middle part was covered by low cloud and the last part was blocked by a building.
The event comes just one month after another very bright fireball
exploded over the Chinese city of Jinghong
in Yunnan Province.