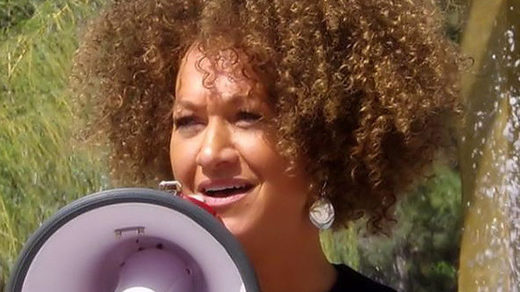 Rachel Dolezal, the white woman who became infamous for posing as a black woman for a decade, was arrested and charged with welfare fraud and other offenses on Monday.
Dolezal, who was so successful at pretending to be black that she ended up as president of the NAACP in Spokane,
pleaded
not guilty to charges of
welfare fraud, second-degree perjury, and making false statements
during her appearance before a judge, Fox News reported.
Now going under the name Nkechi Diallo, the suspect is accused of illicitly taking nearly $9,000 in food and childcare assistance between 2016 and 2017.
Government officials began looking into her income status after she published her book,
In Full Color
, the income of which she did not report to welfare officials.
Dolezal had been reporting less than $500 a month income, but government officials discovered she deposited $84,000 into her accounts after the book deal.
Welfare officials also discovered that Dolezal
made income from selling dolls, soap, and making speaking engagements on top of the book sales.
"The state of Washington seeks prosecution and restitution in this matter,"
said
Kyle Bunge of the Washington Department of Social and Health Services in her petition to the court. "In addition, the Department requests Nkechi Diallo be disqualified from receiving Food Assistance for at least a 12 month period for breaking a Food Assistance rule on purpose. This is known as an Intentional Program Violation."
Dolezal first gained infamy in 2015 after news broke that she was a white woman who had pretended to be black for at least a decade during which time she parlayed her purported race into positions of power and influence.
Using her
assumed
race, Dolezal had at various times been a professor of "black studies" at Eastern Washington University, a president of a chapter of the NAACP, a member of a local citizens police board, and a "diversity trainer" for businesses among other positions. She even claimed she was a victim of "racism."