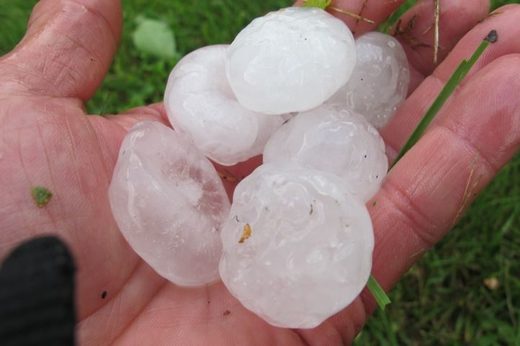 For the second consecutive year, vineyards in Limoux, Aude, have been hit hard by hail.
On Tuesday of this week, hailstones the "size of chicken's eggs" fell in Limoux, lamented Guillaume Brunet, winemaker at Gardie.
Showers of hail
devastated the whole vineyard in a few minutes,
and the loss is huge.
"Last year, we lost 80% of the harvest because of a frost
, and this year, again, we lose 100% from the hail,"
said Pierre Tichadou, winegrower.
The Limoux vineyards are not the only one affected in the Aude. "The hail also fell on part of west Aude too, Leucate (Corbières and Fitou appellation) and Hautes Corbières," said Frederic Rouannet, the president of the winegrowers union of Aude.