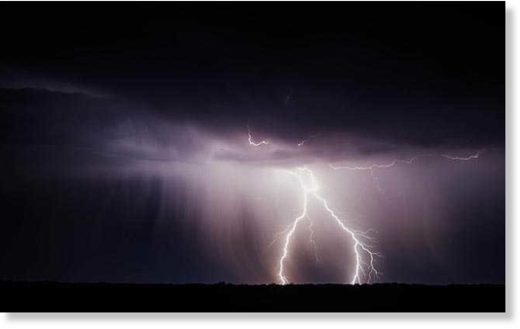 At least five people have been killed and 12 others injured by lightning strikes in the eastern Indian state of Bihar, officials said Monday.
The incident took place in the state's Aurangabad district.
"Some 20 people had gathered at a crematorium site for the funeral of a person in Aurangabad Sunday when they were hit by lightning," a disaster management official said.
While five people were killed on the spot, those injured have been admitted to a local hospital, he added.
Lightning is common in the monsoon months of June and July in India.