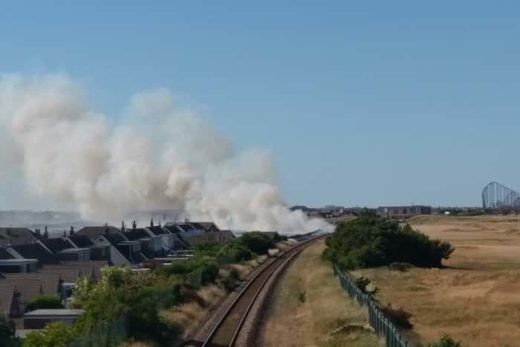 Fire are now damping down after spending all afternoon battling a large grass fire in the sand dunes on the Fylde coast. The blaze was in the dunes in St Annes, with thick smoke blowing along the seafront and over roads.
Major blaze in the sand dunes at St Annes Major blaze in the sand dunes at St Annes
Five fire crews were called to deal with the blaze, which damaged a large area of grassland within the nature reserve. Police have closed Clifton Drive north in both directions and appealed for people to stay away from the area. A spokesman for Lancashire fire and rescue said: "We had five fire engines at a grass fire on Clifton Drive in Lytham St Anne's.
"We're now damping down, but if you're close by, please keep your windows and doors closed."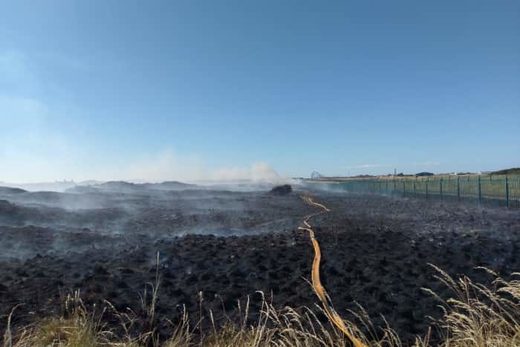 The number 7 number 11 buses were diverted via Highbury road, Kilnhouse Lane, Queensway and Squires Gate Lane.
The fire comes after a blaze on Lytham Green earlier this afternoon when a BBQ blew over.
Wesham crew manager Fraser Smith tweeted: "After effects of a blown over lit BBQ on Lytham Green, very lucky nobody got hurt. No BBQ on the green."
The area has already seen two major wildfires this week
, with major incidents declared at moorlands at Winter Hill and Saddleworth in Greater Manchester, with hundreds of firefighters currently engaged in battling the blazes.
Smoke was seen billowing from the dunes in St Annes.